How do I eat to lose weight?
The aspect of food that leads to weight gain is calories. In simple terms, calories are a measurement of how much energy you get from what you eat and drink. If you're looking at the nutrition labels, you'll usually see the calories written as a number followed by 'kcal'. For instance, 100 calories is 100kcal.
How many calories do I need to eat to lose weight?
The recommended daily calorie intake is 2,000 - 2,500kcal, depending on whether you're a man or a woman. Eating more than the recommended intake regularly is what leads to weight gain. This is because you're eating more calories than your body needs for energy, so it stores it in the form of body fat.
Most adults should eat between 2,000 - 2,500kcal a day.
So to lose weight, you need to eat fewer calories than you burn. This is known as a calorie deficit in nutrition terms. A low-calorie diet isn't suitable for everyone. For instance, if you're trying to build muscle, you will likely need to eat more calories or "bulk". A calorie deficit is primarily for those looking to lose body fat.
What foods should I eat to lose weight?
The general definition of good nutrition is a balanced diet. But what does that mean exactly? Food can be categorised into several groups. For our bodies to work properly, we need foods from all of these categories.
Fruits and vegetables - should make up over a third of your diet. They are the main source of important vitamins, minerals and fibre. It's recommended you eat at least 5 portions of fruit and veg a day.
Starchy foods (e.g. potatoes, rice, cereals and bread) - should make up over a third of your diet. They are the main source of energy and fibre.
Dairy products (e.g. milk and cheese) - are good sources of vital nutrients like calcium and protein. This category also includes non-dairy alternatives like soy.
Meats, fish, eggs and beans - are the main source of protein in your diet.
Fats and sugars - are what we commonly know as 'junk food'. They're not necessary for your body to function and are high in calories. Thus, should be eaten in moderation.
Fluids are so important for a healthy diet. The UK government recommends drinking 6 - 8 cups of fluid daily. This could be water, low-fat milk or low-sugar drinks.
The food chart demonstrates where you should divide your calorie intake. You should prioritise calories from food groups with more beneficial nutrients, and focus less on foods that are high in calories but not high in nutrients.
Food chart: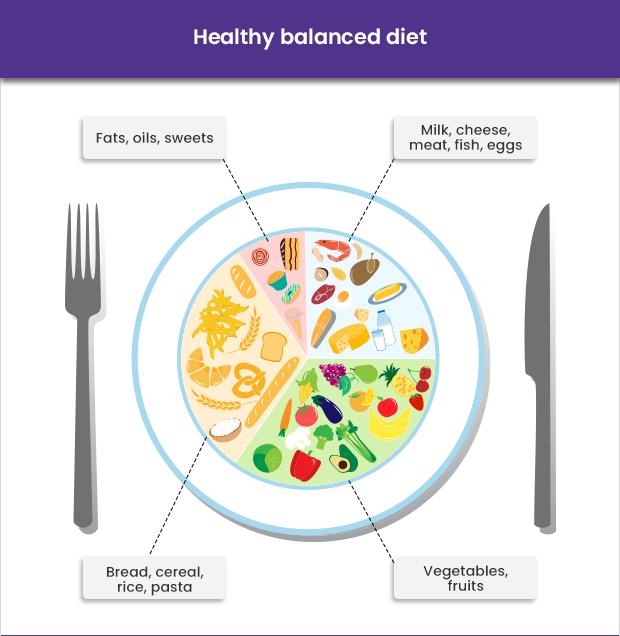 What foods should I avoid for weight loss?
Generally, you should aim to reduce the number of foods you eat that are high in calories that don't have a lot of nutritional benefits. These foods also tend to be high in sugar, salt and saturated fats, which have additional effects on your health.
Foods and drinks to consume in moderation include:
red meat (e.g. beef, pork and sausages)
processed meats (e.g. ham and bacon)
processed foods (e.g. ready meals, pies, cheese and crisps)
full-fat milk and dairy products
simple carbohydrates (e.g. white bread) - these have been refined and therefore removed of most of their beneficial nutrients
greasy foods (e.g. pizza and takeaway food)
fizzy or carbonated drinks
fruit juices - higher in sugar and without the nutritional benefits of regular fruit
alcohol (e.g. beer, cider and wine)
pastries and cakes
chocolate and ice cream
Having these foods in moderation is perfectly okay. However, consuming them regularly is what can cause weight gain and other health problems.
Which foods should I eat more of?
To help lose weight, there are 3 main food groups you need to include in your diet.
Fruits and vegetables
The main food group that most people need to eat more of are fruits and vegetables. They are part of the most important food category, but few people meet the daily requirement. Only 28% Trusted source Health Survey for England Government Source Go to source of adults in the UK eat the daily recommended amount of fruit and veg. That means a good portion of people are not getting the vital nutrients they need.
Protein-rich foods
Another important food group is lean proteins. A lot of red and processed meats contain saturated fats, the type of fat that causes weight gain and other health problems. However, protein is still an important part of your diet. So opting for low-fat protein options such as chicken, turkey, beans and eggs is a good way to get your protein in without exceeding your calorie limit.
Fibre-rich foods
The final nutrient that people don't eat enough of is fibre. In the UK, only 9% Trusted source Food and Drink Federation Professional Organization Go to source of adults eat the recommended amount of fibre. Fibre is present in a lot of foods, particularly cereals, oats, lentils, nuts, brown rice and wholegrain foods. It has several benefits including lowering cholesterol, and blood pressure, improving gut health as well as promoting weight loss.
What are some healthy food substitutes?
There are plenty of healthy alternatives when it comes to your favourite unhealthy foods. The alternatives are also just as tasty! See below for some healthy food switches.
| Instead of… | Eat this |
| --- | --- |
| Red meat | Chicken & fish |
| White bread | Whole-wheat bread |
| Sweet cereals | Wholegrain granola or muesli |
| Crisps | Nuts |
| Sweets | Low-fat fruit yoghurt |
| Fruit juice | Water with fresh fruit |
How can I stick to my diet?
The idea of sticking to a new diet is daunting. But, there are several hacks and good eating habits that can help you be consistent with your weight loss.
Don't skip meals
A common misconception about weight loss is that you have to skip meals to reach your goals. However, this is not the case and it can be pretty damaging.
It may seem like the obvious way to cut calories but it reduces your chances of getting a balanced diet throughout the day. The restriction aspect can also increase cravings, hindering your weight loss efforts and damaging your mental health.
Instead, try to eat 3 varied meals a day with a healthy snack in between if you need.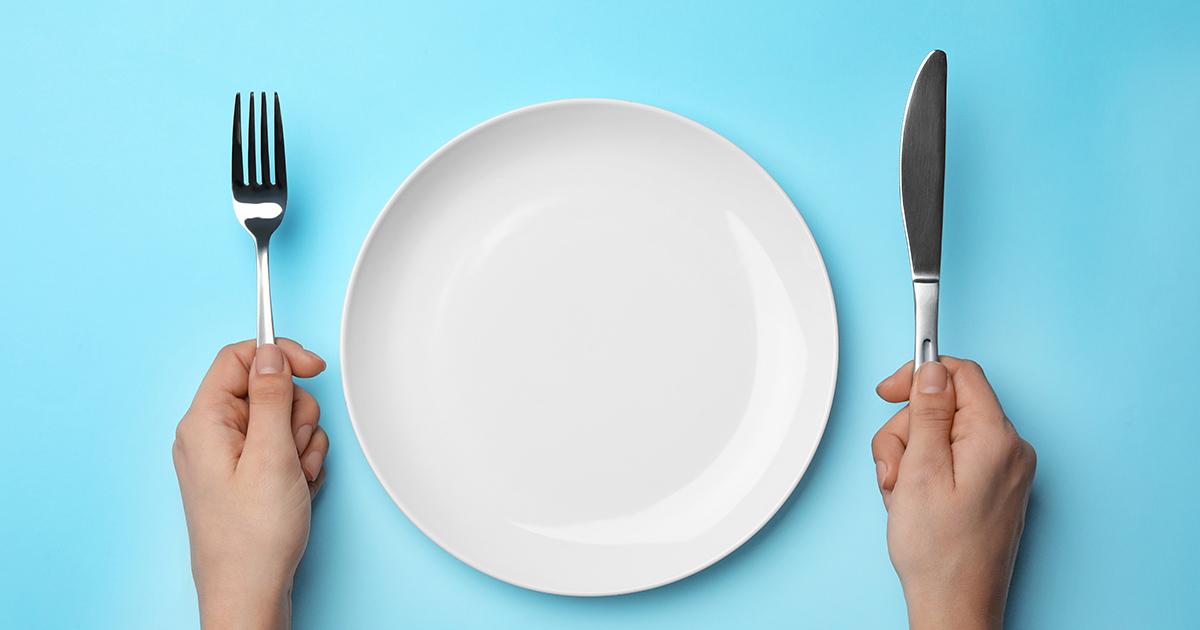 Count calories
While making good food choices is the main step, it's also about how much you eat. Meals can have extra calories depending on how they're prepared or the sauces they contain. For instance, cooking with 1 tablespoon of oil can add up to 120kcal to your meal.
Cooking with one tablespoon of oil can add up to 120 calories to your meal.
Calorie counting is the best way to curb that risk. When you cook, measure out all of your ingredients and pop them into a calorie converter. You can do this online or using an app. Or, calculate it yourself using the nutrition labels. When you eat out at a restaurant or online, the menu should list the calories for each meal. If not, ask!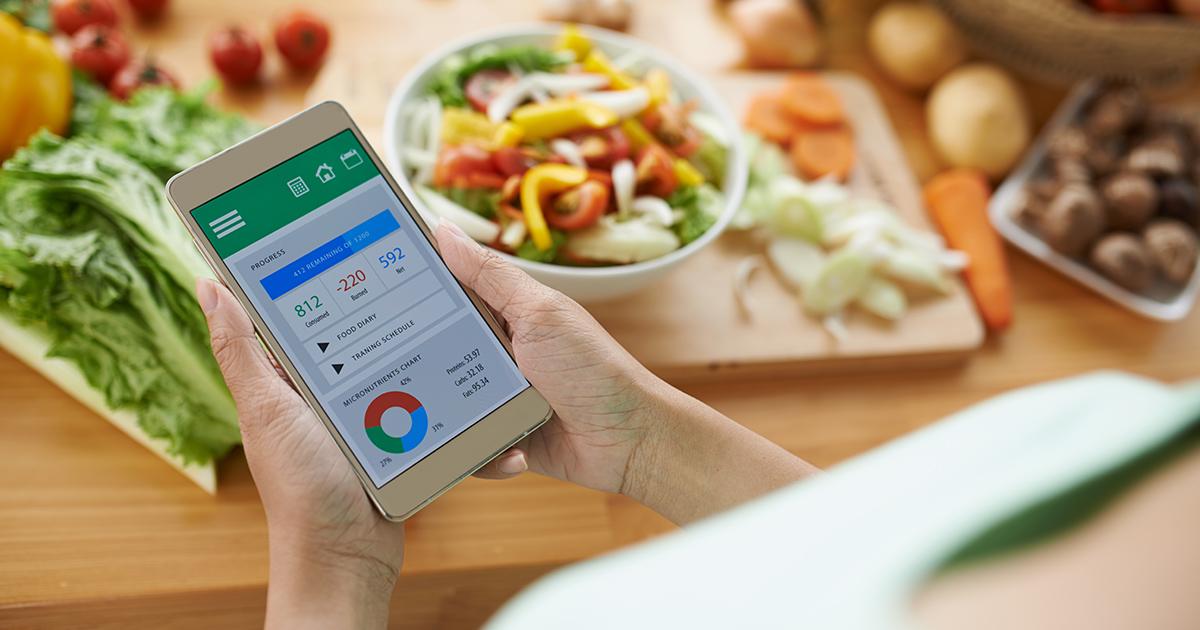 This will help you plan your meals each day so you don't go over your calorie count and see results.
Meal plan
Tied closely to counting calories is meal planning or meal prep. The idea of meal prep is to prepare meals for the week or a few days in advance. An eating plan could be as simple as making several portions of a meal in one go and eating it throughout the week.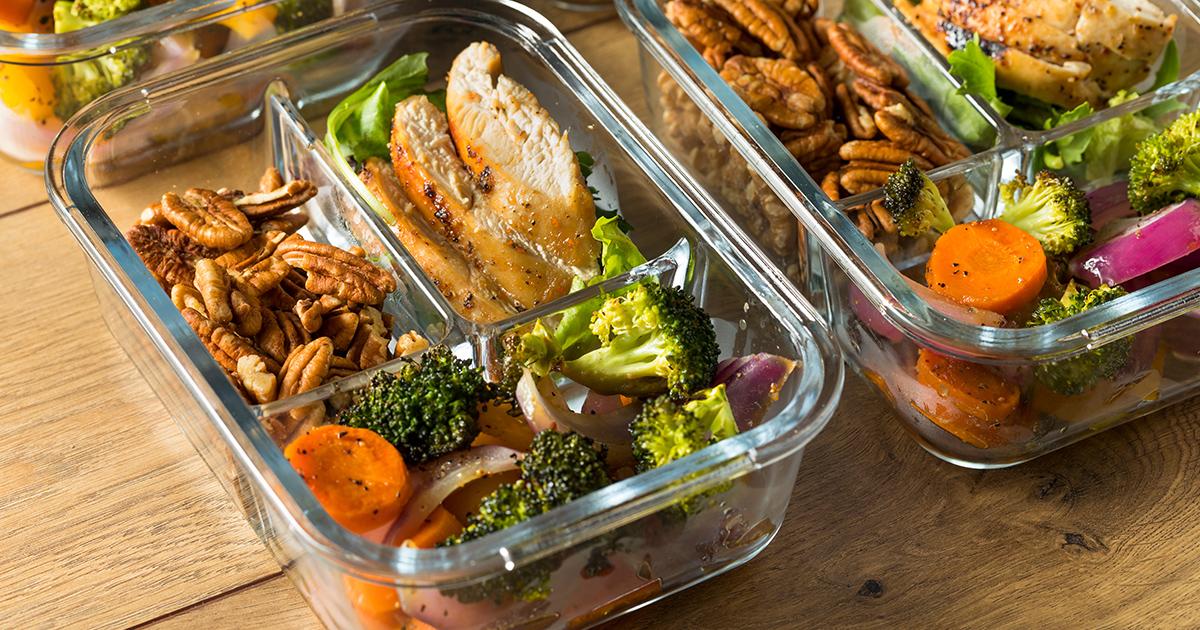 It can have several benefits:
reduces the stress of planning meals each day
reduces snacking or buying food out
more cost and time-effective
easier to plan more balanced and nutritional meals
reduces food waste
There are also online meal plans. These subscription services send you pre-portioned and healthy meals each week, which is a good option if you don't like to cook much.
Eat smaller portions
One of the best ways to cut calories is to eat smaller portion sizes. This can be difficult to gauge by just looking at your plate, so there are a few things you can do to improve portion control.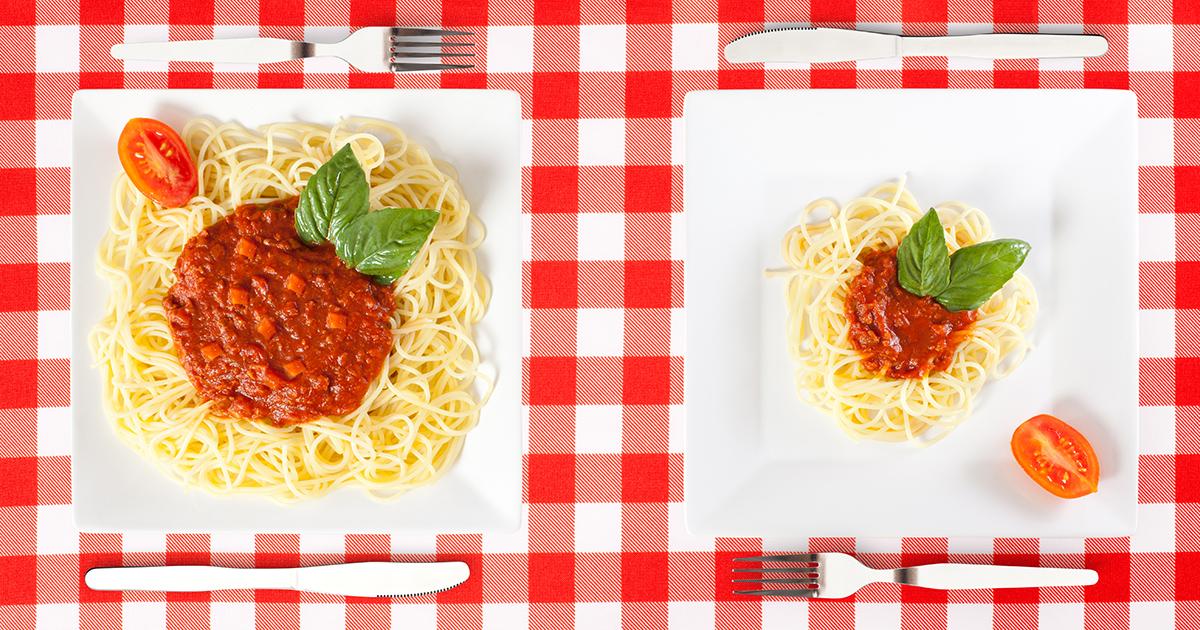 Using smaller plates can help trick your brain into thinking you eating more than you are. It will also stop you from putting too much onto your plate as it physically won't fit. You could also try using measuring cups, which can also help with calorie counting.
Stay hydrated
Hydration is important for many functions in our body. However, some studies have found it can be beneficial for weight loss.
Drinking water can help reduce your appetite. One 2014 study Trusted source National Center for Biotechnology Information (NCBI) Government Source Biomedical Research and Literature Go to source found that drinking one cup of water before each meal saw reductions in body weight and fat in 50 overweight women. Another study Trusted source National Center for Biotechnology Information (NCBI) Government Source Biomedical Research and Literature Go to source found that drinking water may burn help burn more calories.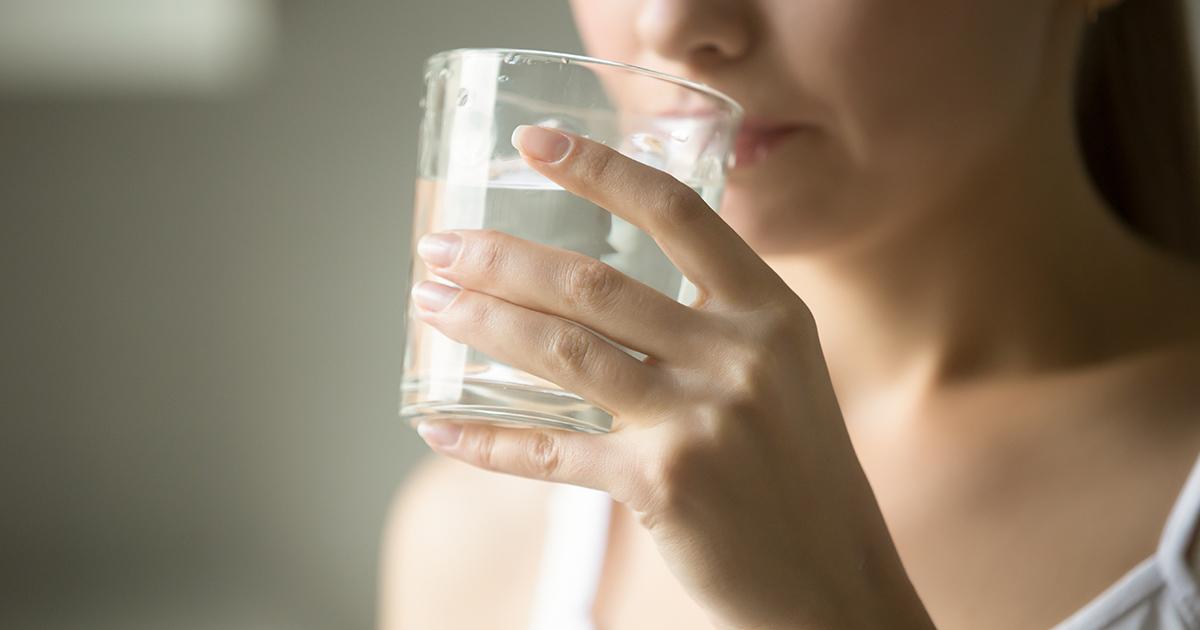 Water also has no calories. So you can reduce your appetite without going above your daily calorie limit.
Are there specific diets I can follow?
The media is littered with different diets, some more extreme than others. Whilst some diets are scientifically approved and shown to have results, others are incredibly restrictive and not safe. In addition, if you have any medical conditions such as diabetes, always consult your doctor before starting a specific diet.
Here are just a few famous fad diets and whether they work.
Intermittent fasting
Intermittent fasting is a diet which involves a period when you don't eat. It is one of the few diet plans that focuses on when you eat rather than what you eat, but does it work?
The most common type is called daily time-restricted feeding, where you choose a window of time when you eat and another when you don't eat. For instance, you may eat your meals within 8 hours (e.g. between 10 am - 6 pm) and fast for the remaining 16 hours.
Unlike other diets, intermittent fasting has proven to help with weight loss as it affects your metabolism. One systematic review Trusted source ScienceDirect Peer-reviewed Journals Multidisciplinary Research Go to source of 40 studies found that after 10 weeks of intermittent fasting, the average weight loss was 7 - 11lbs. Other studies Trusted source Oxford Academic Peer-reviewed Journals Multidisciplinary Research Go to source have also found that it can reduce cholesterol, and improve high blood pressure and blood sugar levels.
It's not for everyone, and it's easy to do wrong without proper advice. Consult your doctor or dietitian if you'd like to try intermittent fasting.
Keto diet
The ketogenic diet, or keto for short, is a high-fat and low-carb diet. There are several types of keto diets, but the standard diet contains 70% fat, 20% protein and only 10% of carbs Trusted source National Center for Biotechnology Information (NCBI) Government Source Biomedical Research and Literature Go to source .
Eating a low amount of carbohydrates sends your body into what's called 'ketosis'. This happens when your body doesn't have enough carbs to burn for energy, so instead, it burns fat and makes a substance called 'ketones' which act as fuel.
This affects your metabolism and can result in weight loss. Clinical research Trusted source National Center for Biotechnology Information (NCBI) Government Source Biomedical Research and Literature Go to source shows it can also help with diabetes management. However, it can have its downsides, especially when you have to eliminate a whole food group.
Plant-based diet
Veganism and vegetarianism are popular diets, and society is slowly shifting away from needing to consume meat products.
Instead of from meats, plant-based diets get their protein from other foods such as:
chickpeas
beans
lentils
tofu
nuts & seeds
greens
grains (e.g. quinoa)
These foods are also high in fibre, vitamins, minerals and a lot of nutrients essential for a balanced diet. Doing so, you naturally increase nutrient-dense but low-calorie foods, which can make it good for weight loss.
However, like with keto, cutting out a whole food group is difficult and takes some learning.
What are the benefits of eating healthy?
Losing weight is a good reason to eat healthily. But, there is a multitude of reasons to switch up your diet for the better.
Below are just some of the few:
| | | |
| --- | --- | --- |
| Strong bones and muscles | A healthy heart and a lower risk of heart disease | Reduces your risk of type 2 diabetes |
| Keeps skin, teeth and eyes healthy | Good gut health | Stronger immune system |
What are the disadvantages of diets?
Starting a diet is no easy task, and there are several disadvantages to be aware of:
Many do extreme diets without consulting a professional, which can lead to nutritional imbalances. Diets can also really affect your mental health, and many people struggle with body image issues or body dysmorphia. One study found that women who diet at a severe level are 18 times Trusted source The BMJ Peer-reviewed Journals Medical Research Go to source more likely to develop an eating disorder.
These risks can be significantly reduced if you consult a healthcare professional, such as your doctor, dietitian or mental health professional.
Main takeaways
While there is no easy or perfect diet for weight loss, there are several factors that you should consider when creating your weight loss plan. The best way to diet to lose weight is to:
Cut calories
Eat a balanced diet
Stay consistent
These are just 3 ideas to consider when trying to eat mindfully.