What is incontinence?
Incontinence is the involuntary leakage of urine, faeces or wind. The most common type of incontinence is urinary, although bowel/faecal is estimated to affect around 1 in 20.
In terms of urinary incontinence, it is unclear how common it is in the UK as the levels and triggers of leakage can vary massively; it can be low enough to manage easily or not be noticed at all, a temporary effect caused by nervousness for others or heavy leakage that requires monitoring. Research has estimated that it affects 3-6 million people nationwide. Women are twice as likely to experience the symptoms of urinary incontinence, primarily due to childbirth, and certain lifestyle factors such as weight gain and lack of exercise can be accountable for others.
If you feel you have incontinence, you may be referred to a urinary specialist for further test to establish the type of incontinence and advice about further treatment. Alternatively, if you know you have incontinence, there are many treatments available, including the prescription medication Detrusitol and Vesicare, as well as incontinence pads and devices.
What are the different types of incontinence?
Yes, incontinence is a broad term that can be broken down into two main categories:
Stress incontinence - Will often happen in the event of sudden pressure, for example when you cough, sneeze, laugh. Exercise may also cause involuntary leakage. Many women experience this type as childbirth can stretch and weaken the pelvic floor muscles, but it can appear in men too.
Urge incontinence - You may experience abrupt urges to pass urine, which can be triggered by a sudden change of position and you may find yourself struggling to get to the bathroom in time. This can also be called overactive bladder (OAB).
Mixed urinary incontinence - This is surprisingly common, especially in women. The most frequent combination is a mixture of stress and urge incontinence.
Overflow incontinence - Usually results in the "dribbling" of urine and is caused by the bladder's inability to empty. This condition is treated, as the chance of infections is high. Causes include an enlarged prostate gland in men, bladder stones or constipation.
Functional incontinence - This type of incontinence is usually due to physical disability that means you can't get to the bathroom on time. This includes dementia and arthritis.
The most common types of incontinence is stress and urge. For more about the causes of these kinds of urinary incontinence, see below under 'What causes incontinence'.
Who is most at risk?
Hereditary - Incontinence can be linked to genetics, so if a member of your family has the condition, you are more likely to have it. This doesn't mean you will definitely get the condition at any point, it just means you're at a higher risk.
Age - the older you get, the more likely you are to develop urinary incontinence, especially the elderly.
Injuries - Injuries related to your bladder can cause incontinence such as spinal cord damage.
Urinary tract infection - This is often a result of temporary incontinence, but nonetheless, can be distressing.
What causes incontinence?
Depending on the type of incontinence you have will affect the triggers and causes. For example, you may find yourself leaking if you are nervous. For stress and urge, you may relate to a couple of triggers in each category...
What are the causes of stress incontinence?
Stress incontinence will happen when the urethra tube can't stay closed under increased pressure from the bladder. This tends to occur when your pelvic floor muscle is weak or if your urethral sphincter is damaged. Other reasons for the disorder include:
Damage to your nervous system during childbirth
Excessive pressure on the bladder
A deficiency of the hormone oestrogen
This means certain pressure can result in leakage. This includes laughing, sneezing, coughing or exercising.
What are the causes of urge incontinence?
This form of incontinence is caused by the over-activity of the muscles in the wall of the bladder, called detrusor muscles. The reasons for this are not clear, but the disorder is possibly caused by:
Lower urinary tract diseases (and some UTIs)
Constipation
High intake of alcohol
High intake of caffeine
Neurological conditions such as Parkinson's disease or multiple sclerosis
In addition, some medication can cause urinary incontinence. These include:
Angiotensin-converting enzyme (ACE) inhibitors
Diuretics
Sedatives
Antidepressants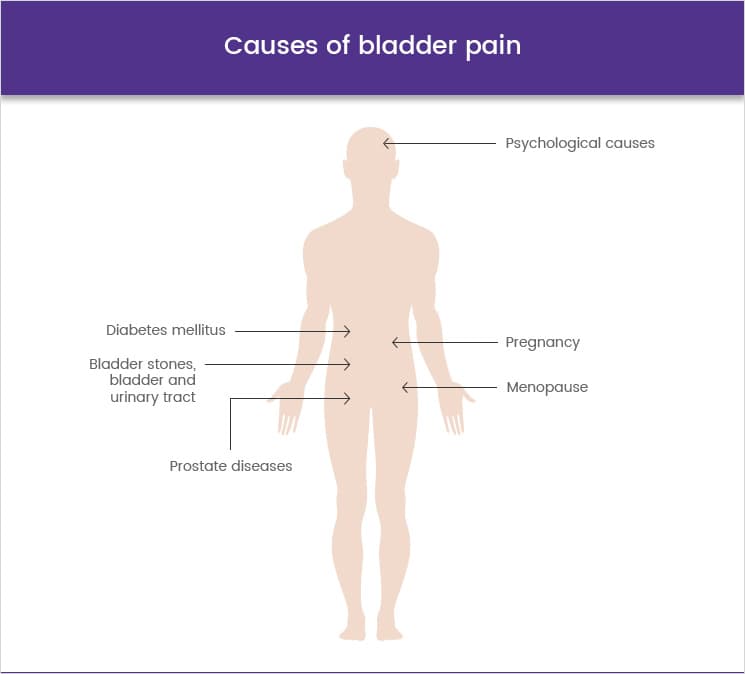 If you are taking any of the below and believe it could be linked to urinary incontinence, contact your GP to discuss further options.
What are the symptoms of incontinence?
The primary symptom of incontinence is involuntary urine leakage, especially when put under sudden pressure. Depending on the type of incontinence detailed above, the below triggers may cause symptoms:
Laughing
Coughing
Sneezing
Exercising
Alcohol
Caffeine
Changing position
Sudden movement
Diagnosing incontinence - what you can expect
Your GP will be able to diagnosis urinary incontinence using a number of methods. You should never fear voicing these issues with a medical professional. Whilst incontinence can be embarrassing, it is extremely common and can affect anyone at any age for a number of reasons.
Firstly your GP will establish whether it is stress or urge related. For example, if constipation plays a large role, medication suited to relieving the symptoms associated with the bowels or kidneys could be the solution.
Other popular recommendations include changes to your lifestyle including consuming less alcohol and altering your diet.
Secondly, the doctor may ask if you're comfortable with a physical examination. This will include undressing from the waist down and can be uncomfortable for some.
As well as a doctor's diagnosis, you can also keep a record yourself of factors that trigger incontinence, and even a frequent need to urinate.
What is an effective incontinence treatment?
There are a number of ways to manage and treat incontinence from pads to prescription medicine (also referred to as antimuscarinics) that can significantly improve incontinence and your quality of life.

Prescription medicines
There are several types of prescription medication available that are clinically proven and specifically designed to relax the muscles in your bladder.
If you are experiencing incontinence, these muscles will be unstable, often contracting involuntarily, which causes urine leaks and frequent urges to urinate. By relaxing this muscle, these medicines make the bladder a more stable place, so that it can store urine effectively. Medications such as Oxybutynin, Vesicare and Detrusitol have been proven to help improve incontinence symptoms.
Absorbent pads
Not to be confused with sanitary pads that can make your skin sore and are not made with incontinence in mind, incontinence pads are more absorbent, drawing the urine away from the surface, and are available for men and women. Pads are a short-term treatment to be changed regularly that can bring you confidence, especially if you have a hectic lifestyle.
Hand-held urinals
Hand-held urinals allow control over involuntary leakage by carrying the toilet with you. Whilst this suits a few with the condition, hand-held urinals can be inconvenient to carry around and aren't a popular method of treatment.
Surgery
As with all conditions, surgery is only a viable option when all other treatments have been exhausted. Procedures include:
Urethral bulking agents
Sling procedure
Colposuspension
Augmentation cystoplasty
Urinary diversion
Sacral nerve stimulation
How can incontinence be prevented?
Like many urinary disorders, a healthy lifestyle can reduce your risk of developing incontinence. The most important elements to consider are:
Weight - It's always important to control your weight through a balanced diet. Being overweight puts more pressure on and weakens the muscles surrounding your bladder.
Avoid constipation - leading on from a balanced diet, including more fibre and combating excessive constipation could help clear incontinence radically. In addition, spicy foods and acidic fruits can irritate the bladder.
Avoid alcohol and caffeine - You should restrict your intake of alcohol and caffeine. Both can irritate your bladder. There are additional benefits to cutting down on your alcohol intake

Trusted source

NHS

Government Source

Go to source as well.
Drink plenty of water - many drink less thinking this will help, however restricting yourself of essential fluids can make incontinence worse.
Stop smoking - Smoking can cause symptoms that aggravate stress incontinence such as coughing and spluttering.
Exercise - 30 minutes of exercise five times a week can help prevent urinary incontinence. You can also include exercises specifically designed to strengthen your bladder muscles called pelvic floor exercises. This is particularly popular in women. See below for more details.
Exercises to help incontinence
Pelvic floor exercises - these can be very effective, especially if continued over the months. The great thing is this can be done whilst sitting at your desk or at home on the sofa.
Pilates - Pilates works be focusing on your core by stretching and strengthening those muscles associated with incontinence. For additional advice on incontinence and Pilates, the NHS Live Well articles offer great tips.
What options do we offer for incontinence?
At HealthExpress, we offer Oxybutynin, Vesicare and Detrusitol to help treat urinary incontinence.
These are all clinically proven medications to help reduce discomfort. You can get the tablets at HealthExpress after completing a short medical questionnaire. This is confidential, quick, and easy to complete. Once approved by one of our UK registered doctors, your prescription will be sent directly to our UK licensed pharmacy where they will prepare your medication for next-day delivery.