What is Proctosedyl?
Proctosedyl is a highly effective ointment used to treat the pain and discomfort associated with haemorrhoids (piles). When Proctosedyl ointment is applied to the problematic area, it successfully relieves the painful symptoms associated with piles, such as itching, irritation, and inflammation.
It contains the active ingredients, cinchocaine and hydrocortisone, and is prescribed in dosages of 30g for ointment and 5mg for suppositories. Proctosedyl can be used by men and women over the age of 18 with haemorrhoids, most commonly known as piles.
How does Proctosedyl work?
Proctosedyl suppositories or ointment works effectively through the actions of its active ingredients - cinchocaine hydrochloride and hydrocortisone.
The cinchocaine is a local anaesthetic that prevents messages from nerve receptors getting relayed. This results in a numbing effect to the area of application, providing relief from discomfort caused by pain or itching.
Hydrocortisone is a type of natural steroid, which means that it's able to prevent chemicals from being released by the body that causes inflammation. These chemicals play a part in the body's immune responses and cause blood vessels to widen, causing swelling. If swelling is reduced, it can give the body time to recover naturally.
What are the benefits of using Proctosedyl?
Proctosedyl can provide relief from the uncomfortable symptoms of piles in two ways.
Firstly, the cinchocaine hydrochloride works to have a numbing effect to provide immediate relief from itching or pain; while the hydrocortisone helps to reduce swelling until it naturally goes away. The suppository helps to provide internal relief, while the ointment is intended to be used for external haemorrhoids.
How to use Proctosedyl ointment?
Proctosedyl can be bought from HealthExpress in dosages of 30g (for the ointment) and 5mg (for the suppository).
Proctosedyl ointment should be applied externally to the rectum after a bowel movement, preferably once in the morning and once in the evening
The suppository should be inserted in the morning and in the evening after a bowel movement
In both cases you should ensure that your hands are clean and dry before using either treatment type
Additionally this haemorrhoid treatment should not be continued for more than seven days and you should mention to a doctor if your symptoms aren't improving
More details about correct use can be found in the attached patient information leaflet at the bottom of this page.
Using suppositories
Some people prefer to use the suppository format of this haemorrhoids treatment either due to the inabailability of the ointment or for a direct coverage from the core of the piles. Instructions on how to use a suppository is below: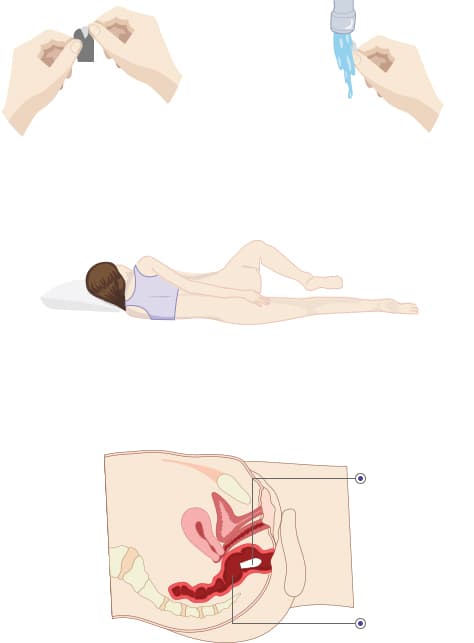 Remove foil wrapper.
Moisten the suppository with water or water-based lubricating jelly.
Lie on your left side and bend your right knee up toward your chest. Gently push the suppository into your rectum so it is deep enough not to come out.
Suppository
Rectum
What precautions/interactions should I be aware of with Proctosedyl?
Most patients dealing with haemorrhoids - or piles - can use this medication for the treatment of haemorrhoids. Before using this treatment, it is vital that you consider the precautions associated before deciding to buy Proctosedyl.
It isn't recommended that you use Proctosedyl if you have an allergy to any of the active ingredients
You should also not use this treatment if you have an infection
Topical treatments, such as Proctosedyl, shouldn't be used extensively during pregnancy
If you intend to use the treatment whilst breastfeeding, you should first consult with a doctor
Proctosedyl shouldn't be administered on damaged or irritated skin
You should avoid using the treatment for a prolonged period of time
Make sure you tell your doctor if you have severe bleeding from the anus or you are experiencing pain
What are the side effects of Proctosedyl?
Side effects as a result of these treatments are very rare, as the ingredients tend to be well tolerated by patients in general. The most common potential side effects tend to include:
Irritation of the area or a temporary tingling sensation
If you do experience anything more serious, or if these effects become lasting, you should speak to your doctor as soon as possible.
How can I buy Proctosedyl ointment online safely?
Proctosedyl is available to order online from HealthExpress. You can start a free and confidential consultation straight away and our doctor will be able to let you know whether you are eligible for the ointment or suppository or any other treatments available. If you can safely use these treatments you'll be given the chance to complete your order, and your treatment will be dispensed by our pharmacy for delivery as soon as possible. All our treatments are shipped via free, secure next day delivery in the UK.
Note: Decisions about treatment are for both the prescriber and the person to jointly consider during the consultation. However, the final decision will always be the prescriber's.