What is Qlaira?
Qlaira is a form of oral contraceptive known as the pill that is over 99% effective when used correctly .
It was the first oral contraceptive to use estradiol valerate rather than ethinylestradiol, which is the synthetic oestrogen used in most combined contraceptive pills as one of its active ingredients. It also contains dienogest, which is a form of synthetic progestogen.
What are additional benefits of Qlaira?
Qlaira is a contraceptive that can also be used to treat heavy or painful periods. As Qlaira is a 28-day pill, it is designed to closely mimic your natural menstrual cycle, meaning you will be less likely to experience side effects of this contraceptive pill than most others.
If you start to take Qlaira on the first day of your period, you will be protected immediately against pregnancy. If you continue to take Qlaira correctly, you will have less than a 1% chance of falling pregnant.
How does the Qlaira pill work?
Qlaira is a combined oral contraceptive, which means it prevents pregnancy in three ways using both oestrogen and progestogen. Firstly, the hormones in the pill trick the body into thinking ovulation has already taken place meaning an egg is not released. Secondly, if in the unlikely event an egg is released, Qlaira thickens the cervical mucus to make it difficult for sperm to travel into the uterus. Finally, the lining of the womb is made thinner so if an egg is released and fertilised, it would not be able to imbed itself to the wall.
Without oral contraceptives
With oral contraceptives
Released egg
Fallopian tube
Ovary
Endometrium
(uterus lining)
Cervix
UTERUS
VAGINA
Oestrogen and progestogen can prevent an egg from being released from the ovaries each month most of the time.
Progestogen causes thinning of the endometrium (uterus lining) so, if an egg is released, it cannot implant on the wall.
Lastly, progestogen also thickens the mucus in the cervix so sperm is prevented from reaching the egg.
How do I take Qlaira?
A course of Qlaira contains 28 pills which is unusual for a combined pill. Having a pill without a break can help women to remember to take it so it's always fully effective. Mini pills offer 28 pills in each blister pack but might not be compatible for you without oestrogen.
There are four types of active tablets which contain different doses of hormones. Further information about what is in these pills is available in the dosage information further down the page.
It is important that you take your course of medication in exactly the order specified by the pack. Beginning with the first tablet on the first day of your period means it's effective immediately, if not it is advised to use condoms for the following nine days. There are self-adhesive strips supplied with each pack of Qlaira to help remember which day to take each tablet.
Though the two white pills do not contain any active ingredients, it is still important to take them as scheduled. This is to ensure that you remember to take each pill regularly. You will still be protected against pregnancy while you take these two pills.
What to do if I miss a Qlaira pill?
If you happen to forget to take your pill or more than one pill in one blister pack at the usual time, follow the below protocol:
If you have missed one Qlaira pill then take it as soon as possible unless it is close to the time of your next pill. If it is nearer to the next pill than the previous time, miss it out completely and continue with the blister pack as normal. Missing one pill in one blister pack will not affect the effectiveness and you will not need further barrier protection.
If you miss two or more pills in one blister pack, then you will not be protected at maximum effect. However, take the last missed pill as soon as you remember unless it is close to the time of your next pill. Do not take two pills in close proximity - this will not combat the mistake - and skip the missed pills. It is advised to use condoms or refrain from sex for the next nine days.
Use our interactive tool below on what to do if you miss one or multiple pills in one month (menstrual cycle). Simply click to begin.
How many pills have you missed? How late?
One pill

less than


12 hours late
Started a new pill pack

less than

12 hours late
One pill

more than


12 hours late
Started a new pill pack

more than

12 hours late
*There are more than seven pills left in the pack. Continue to finish the pack, overlapping the seven-day break. Take your seven-day break and start your new pack as usual.
*There are fewer than seven pills left in the pack. Continue to finish the pack, overlapping the seven-day break. Start the new pack immediately after the old one is finished (missing out the seven-day break completely).
*If you have missed contraceptive pills in the first one to seven days of the pill pack and have had sex without barrier contraception, you could be pregnant. If you have calculated this between one to five days after theunprotected sex, you could use emergency contraception such as the IUD or morning-after pill. If not, continue your contraception until the seven-day break. If you don't have any bleeding, it is advised to take a pregnancy test and/or consult your doctor.
For more information about what to do if you've missed your dosage for a significant period, it's always best to speak to your doctor or pharmacist.
What dosage is Qlaira?
The dosage system with Qlaira is slightly different to that of other combined oral contraceptive tablets. Over the course of 28 pills (one pill each day without a break) each colour corresponds the following:
Two dark yellow tablets: 3mg estradiol,
Five light red tablets: 2mg estradiol and 2mg dienogest
17 light yellow tablets: 2mg estradiol and 3mg dienogest
Two dark red tablets: 1mg estradiol.
There will also be two inactive white tablets in a pack.
This dosage has been formulated to maintain effectiveness whilst simultaneously minimising possible side effects.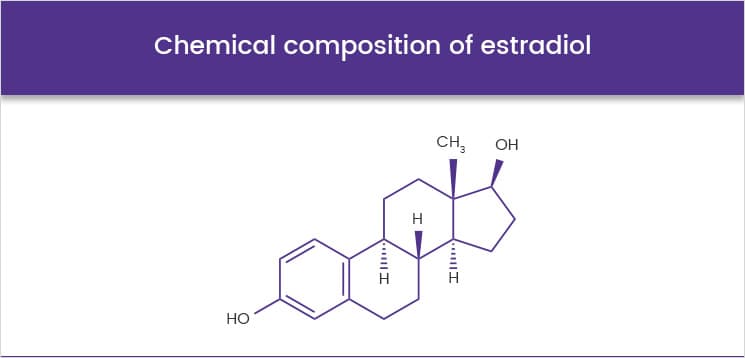 What are the side effects associated with Qlaira?
The risk of side effects in medications like Qlaira is considered low, however as with any prescription medication, there is a possibility that you will experience negative reactions. If you do experience any adverse effects, you should be aware that they are most likely caused by your body adjusting to the hormones and should be temporary. If they persist or worsen after the first three months, you should discuss this with a doctor who will be able to advise you further.
The most common side effects are usually very mild and include nausea, headaches, bloating, weight gain, acne, irregular periods, abdominal, breast, and/or nipple pain.
Rare side effects can include liver problems, back pain, constipation, blood clots and excessive hair growth.
None of these side effects should be permanent, and most will disappear when your body gets used to the pill. Not all the side effects are listed above, so it's recommended you read the patient leaflet for a more detailed look. If you are concerned about any serious side effects, you should contact a qualified healthcare professional.
What precautions/interactions should I be aware of with Qlaira?
Qlaira is considered a safe contraceptive for most women over the age of 18 who require an effective contraceptive cover. However certain conditions or situations may limit who can use this pill. This includes:
If you are pregnant or breastfeeding
If you are a smoker
If you are over the age of 35
If you are allergic to the synthetic ingredients
If you have or have had circulatory problems or issues with your heart or liver
If you have diabetes, high blood pressure, blood clots or a history of migraines
Some medications may affect the efficacy of this medication. These include some antibiotics and sedatives, as well as medications to treat epilepsy. Phenylbutazone, griseofulvin and St John's Wort are also not considered compatible with Qlaira.
For further information, please refer to the patient information leaflet that is provided with your Qlaira pills, and is also available for download towards the bottom of this page.
Can I buy Qlaira online?
You can buy Qlaira online from HealthExpress with our safe and secure ordering process. We require you to complete a free confidential consultation, which will ensure that the Qlaira pill is suitable for you. Once a doctor has approved you to order Qlaira, you will be issued a prescription, which will then be dealt with by our pharmacy. Your order will be dispatched for quick and secure delivery via free next day courier.