What is Zoely?
Zoely is a combined oral contraceptive pill is effective at preventing pregnancy. Zoely contains estradiol (oestrogen) and nomegestrol acetate (progestogen), both of which are similar to the hormones naturally produced during the menstrual cycle. In studies, Zoely proved to be just as effective as other well-known contraceptive pills. It also has a low risk of side effects.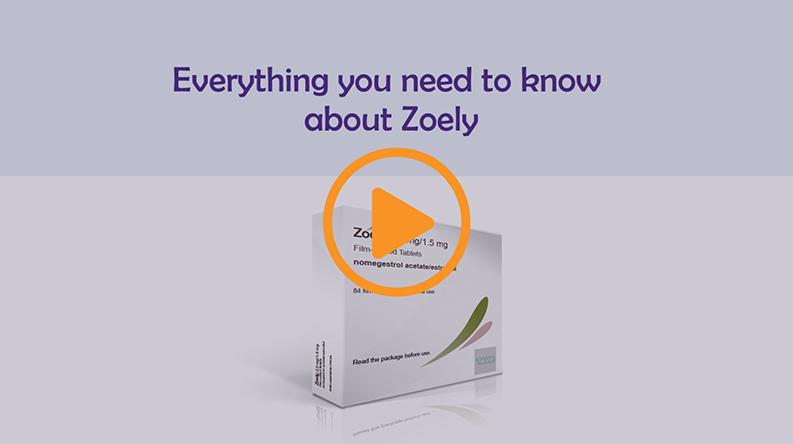 What are the additional benefits of Zoely?
Zoely is the first oral monophasic contraceptive pill to contain an oestrogen that is structurally identical to the oestrogen that is naturally produced by women. Each pill in Zoely therefore contains the same hormone dose, making Zoely a relatively easy oral contraceptive pill to take.
Containing an oestrogen that closely mimics the oestrogen that is produced naturally in your menstrual cycle, Zoely also has the additional benefit of reducing your risk of side effects.
Zoely can also help regulate the time of the month, ease cramping and PMS and reduce bleeding.
How does Zoely work?
This combined oral contraceptive pill contains the two active ingredients estradiol and nomegestrol acetate. Estradiol (oestrogen) and nomegestrol acetate (progestogen) work together by changing your body's hormonal balance to prevent ovulation (the release of an egg for the ovaries). It does this by altering the cervical mucus in order to prevent sperm from entering the womb and altering the lining of the womb (thinning the endometrium), so that if an egg does get released, it will not be able to embed itself and grow.
Without oral contraceptives
With oral contraceptives
Released egg
Fallopian tube
Ovary
Endometrium
(uterus lining)
Cervix
UTERUS
VAGINA
Oestrogen and progestogen can prevent an egg from being released from the ovaries each month most of the time.
Progestogen causes thinning of the endometrium (uterus lining) so, if an egg is released, it cannot implant on the wall.
Lastly, progestogen also thickens the mucus in the cervix so sperm is prevented from reaching the egg.
How do I take Zoely pills?
Zoely comes in blister pack containing 28 tablets. These are 24 white 'active' tablets containing the active substances nomegestrol acetate (2.5 mg) and estradiol (1.5 mg), followed by four yellow 'inactive' tablets.
Zoely is an ED (everyday) contraceptive pill, meaning that you take one pill (24 white followed by four yellow) daily for 28 days without a break. It is important that you start this contraceptive with an active tablet on the first day of your cycle for immediate protection. It is also essential that you take each tablet in sequence, making sure to use the stickers to help you recognise the days of the week for each tablet.
It is recommended that you take one Zoely tablet everyday at the same time, preferably with a glass of water. You may experience a period (withdrawal bleeding) during the four days that you use the four yellow inactive tablets. Even if your period has not finished, it is important that you start your next blister pack immediately after the last yellow inactive tablet.
What should I do about a missed Zoely pill?
If you happen to forget to take your Zoely dose at your scheduled time, take is as soon as you remember. However, if you find that you've missed it by 24 hours or more, it is advised to follow the following protocol:
If you have missed one of the inactive Zoely pills then there is nothing to worry about, as these tablets contain no hormones.
If you've missed one of the active pills, then take it as soon as you can unless it's nearer the time of the next pill then miss it out completely. Missing one pill in each blister pack doesn't not diminish the effectiveness. No additional protection is needed.
If you miss two or more of the active pills, take the last one as soon as you can unless it is near to the time of the next pill. Miss out the other pill(s). Effectiveness as reduced so use condoms or refrain from sex for the following seven days.
Use our interactive tool below on what to do if you miss one or multiple pills in one month (menstrual cycle). Simply click to begin.
How many pills have you missed? How late?
One pill

less than


12 hours late
Started a new pill pack

less than

12 hours late
One pill

more than


12 hours late
Started a new pill pack

more than

12 hours late
*There are more than seven pills left in the pack. Continue to finish the pack, overlapping the seven-day break. Take your seven-day break and start your new pack as usual.
*There are fewer than seven pills left in the pack. Continue to finish the pack, overlapping the seven-day break. Start the new pack immediately after the old one is finished (missing out the seven-day break completely).
*If you have missed contraceptive pills in the first one to seven days of the pill pack and have had sex without barrier contraception, you could be pregnant. If you have calculated this between one to five days after theunprotected sex, you could use emergency contraception such as the IUD or morning-after pill. If not, continue your contraception until the seven-day break. If you don't have any bleeding, it is advised to take a pregnancy test and/or consult your doctor.
For more information about what to do if you've missed your dosage for a significant period, it's always best to speak to your doctor or pharmacist.
What dosage are Zoely tablets?
Each film-coated tablet contains 2.5 mg nomegestrol acetate and 1.5 mg estradiol. This dosage has been clinically tested and proven to maintain maximum efficiency whilst simultaneously minimising side effects.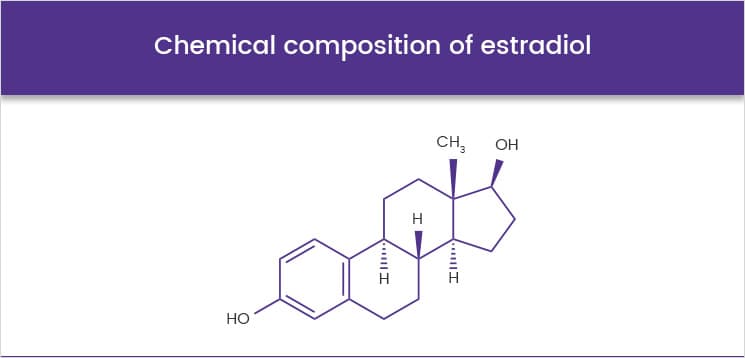 What are the side effects associated with Zoely?
With all prescription medications there is a possibility of side effects. However, it is important that you are aware that if you do experience any side effects, it is likely that your body is adjusting to the hormones. Side effects should last for the first three months if you experience any at all.
The most common side effects with Zoely are usually very mild and may include changes to your menstrual cycle (including breakthrough bleeding) and nausea.
More information on the side effects of Zoely can be found in the patient information Leaflet. If you are concerned about any of Zoely's serious side effects, you should contact a qualified healthcare professional as soon as possible.
What precautions/interactions should I be aware of with Zoely?
Most women can buy Zoely if they are 18 years old or older and require contraceptive cover. Zoely should not be used however if you are:
Pregnant or breastfeeding
A smoker, overweight, diabetic or are allergic to any of the synthetic hormones (estradiol and nomegestrol)
Prone or have a history of blood clots, heart attack or stroke
Prone or have a history of migraines or high blood pressure
Suffering from pancreatitis, severe liver disease or unexplained vaginal bleeding
Taking additional medications, including herbal medications like St John's Wort, medications to treat epilepsy, anti-fungal, high blood pressure and other infections, may interfere with this contraceptive effectiveness. It is therefore advised that while ordering this contraceptive, you mention any other medications you are using to the doctor during your online consultation.
For further information about Zoely, you can refer to the patient leaflet, which is included with your pills and is also available for download towards the bottom of this page.
Can I buy Zoley online?
Zoely is available to purchase online from HealthExpress, after you complete a free online consultation. The consultation will contain a few questions regarding your medical history and is used to help our doctors make sure that this medication is the most suitable for you. Once you have been approved, you will be able to buy Zoely online. Once you have placed your order, your prescription will be passed on to our pharmacy and prepared for express next day delivery.