What is ellaOne?
ellaOne is a highly effective and relatively new emergency contraceptive pill, also known as the morning-after pill. It can prevent pregnancy up to five days (120 hours) after unprotected sex or the failure of other contraceptives.
More traditional alternatives, such as Levonelle, usually only work for 48-72 hours after intercourse.
Please note - you must order before 4:30 pm (Monday - Friday) to receive next-day delivery. The sooner you take the morning-after pill, the more effective it will be.
Does ellaOne protect against STIs?
No, ellaOne will not protect you against any sexually transmitted infections (STIs). If you have had unprotected sexual intercourse and are worried you might have contracted an STI, you should talk to your doctor or visit a sexual health clinic.
How does it work?
When a woman ovulates, the body naturally releases the female hormone progesterone - this hormone prevents further ovulation. ellaOne contains ulipristal acetate, a synthetic version of progesterone.
By taking ellaOne, you 'convince' your body that ovulation has already taken place, delaying the release of an egg, preventing pregnancy.
In the event that an egg has already been released, ellaOne also increases the thickness of the mucus at the cervix. On top of this, it makes the womb lining thinner so an egg cannot attach itself to it.
This additional effect reduces the chances of sperm entering the womb and also reduces the chances of pregnancy, as an egg is not able to grow in a thinner womb lining.
Will ellaOne work if I'm already pregnant?
No - this medication will not prevent an existing pregnancy. Morning-after pills belong to a completely different set of medicines to the ones used for a termination.
An abortion pill is used when the woman has confirmed they are pregnant, whilst the morning-after pill prevents the woman from getting pregnant in the first place.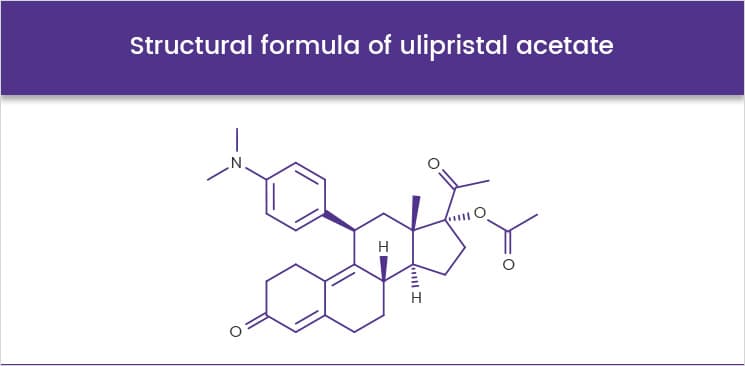 How do I take it?
You should consult your doctor or patient information leaflet (PIL) if you are unsure of how to take this medication.
ellaOne comes as a single 30mg tablet.
To use:
it should be taken as soon as possible, and no longer than five days after intercourse - do not wait to take this tablet
you can take it before, during or after a meal
take the tablet orally, and do not break or crush it
If you experience any vomiting or diarrhoea within three hours of taking the pill, you should treat this as if you have not taken it. See your doctor ASAP.
If you become pregnant after taking ellaOne, you should visit your doctor.
There is limited evidence surrounding the repeated use of this medication within a single menstrual cycle. It is believed that repeat use can make the medication less effective.
What are the possible side effects?
Serious side effects when taking this type of medicine are rare, however, they may still occur.
It is always helpful to know what may occur in advance. The adverse reactions most commonly reported when using ellaOne include:
back pain
breast tenderness
dizziness
fatigue
gastrointestinal discomfort
headaches
menstrual cycle irregularities
mood changes
myalgia (muscle pain)
nausea
pelvic pain
vomiting
If you experience any side effects, you should contact your doctor. As this medication consists of a single dose, side effects should be short-lived.
You should also seek immediate medical attention if you have an allergic reaction to this medication.
Who can take it?
ellaOne is safe for most women to take after unprotected intercourse or a contraceptive failure. However, there are certain conditions that may prevent our doctor from prescribing this emergency contraceptive, these include:
allergies to the active ingredient (ulipristal acetate)
unexplained vaginal bleeding
those who are already pregnant or are breastfeeding
If any of these apply to you, you should contact your doctor ASAP to find a more suitable option.
What precautions should I take?
You should inform our doctors during the consultation stage of what other treatments you are taking.
Some women have reported feeling dizzy after using this treatment. It is advised not to drive or use machinery until you are sure you can perform such activities safely.
This emergency contraceptive can alter the length of your menstrual cycle, meaning that your next period could come early or late. If it is late, you should still consider the possibility of pregnancy.
If you do become pregnant after taking this medication, you should inform your doctor that you took ellaOne - this is so they can check the pregnancy is not ectopic.
For further information, please refer to the patient leaflet. You will find it in PDF form to the right of this page and included with your order.
Can I buy ellaOne online?
You can buy ellaOne online after completing a free consultation with HealthExpress. The consultation only takes 5 minutes and gives our doctors the chance to check the treatment is suitable for you.
Once approved, it will be prepared for next-day delivery from our pharmacy (for next-day delivery you must order before 4:30 pm, Monday-Friday). The price includes the prescription, medication and delivery.
It is very important that you acquire emergency contraception as soon as possible after unprotected sex.
If you have any queries, please do not hesitate to contact Customer Services.