What is ellaOne?
ellaOne is a highly effective and relatively new emergency contraceptive pill that can prevent unwanted pregnancy up to five days after unprotected sex or the failure of other contraceptives - two days more than the standard morning after pill. In two separate clinical trials, ellaOne was more effective than the widely used morning-after contraceptive pill, with less than 2% of the women studied becoming pregnant.
The pregnancy rate for the most commonly used contraception - for example, the contraceptive pill and condoms - can be over 10% per year. So even if you are really careful, there's still a chance that something could go wrong. ellaOne can help stop an unplanned occurrence from becoming something more life-changing.
Does ellaOne protect against STIs?
No. ellaOne will not protect you against any sexually transmitted infections. If you've had unprotected sexual intercourse and are worried you might have contracted an STI, you should talk to your GP or visit a sexual health clinic.
Alternatively, you can take a look at some of the options available from HealthExpress.
How does the ellaOne pill work?
ellaOne tablets contains a synthetic version of the female hormone progesterone (ulipristal acetate). When a woman ovulates, the body releases this hormone, which then tells the ovaries to stop releasing more eggs.
Taking the ellaOne contraceptive pill influences the body, making it think that ovulation has already taken place - this essentially delays the release of the egg, preventing pregnancy.
In the event that an egg has already been released, ellaOne works by increasing thickness of the mucus at the cervix and makes the womb lining thinner so an egg can't attach itself to it. This additional effect reduces the chances of sperm entering the womb and also reduces the chances of pregnancy, as an egg is not able to grow in a thinner womb lining.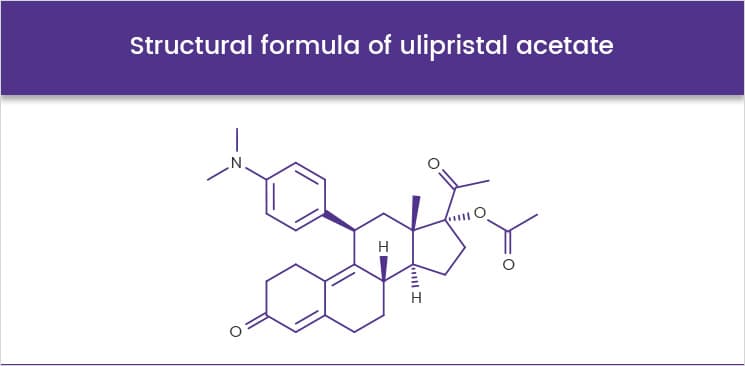 Will ellaOne work if I'm already pregnant?
No. This medication will not prevent an existing pregnancy. Morning after pills belong to a completely different set of medicines to the ones used for a termination. An abortion pill is used when the woman is definitely pregnant and is looking to abort the unborn baby, whilst the morning after pill prevents the woman from getting pregnant in the first instance.
How do I take ellaOne?
ellaOne should be taken as soon as possible, and no longer than five days after unprotected sex or after other methods of contraception have failed.
It can be taken before, during or after a meal.
Should you vomit within three hours of taking ellaOne, you should take another dose.
What dosage is ellaOne?
One of the positives of purchasing a morning after pill such as ellaOne is that it only comes one tablet and not a course of treatment. This is the standard 30mg dosage. This is clinically proven to be the most effective, whilst minimising any possible side effects.
What are the possible side effects of ellaOne?
Side effects when taking this type of medicine are very rare. However, it's always helpful to know what may occur in advance. The negative reactions women have most commonly reported when using ellaOne include:
Stomach upset (nausea, vomiting and diarrhoea)
Tiredness
Irregular menstruation preceding your next period
Some women have also reported back pain, breast tenderness, headaches and dizziness.
In rare cases, ellaOne has been associated with dry mouth, hot flushes, tremor, blurred vision, itching and rash. Should you experience any of these more rare side effects, it's always best to talk with your GP.
What are the precautions/interactions to be aware of with ellaOne?
ellaOne is usually safe for most women to take after unprotected intercourse or a contraceptive failure. There are however, certain limitations that may prevent our doctor from prescribing this emergency contraceptive pill, this includes:
Women who are allergic to the active ingredient in this medication (ulipristal acetate)
Women who have unexplained vaginal bleeding
Women who are already pregnant or are breastfeeding
As some women have reported feeling dizzy after using this treatment, it's always advised not to drive or use potentially dangerous machinery. Do not drive, use machinery, or do any activity that requires alertness until you are sure you can perform such activities safely. For this same reason, it's also important to limit your alcohol consumption.
Due to the fact that this medication passes through to breast milk, breastfeeding is not recommended, as there is a possible risk to the child.
It's possible that this emergency contraceptive can alter the length of your monthly menstrual cycle, meaning that your next period could come as much as a week earlier, or even a week later.
For further information, please refer to the patient leaflet, which is available for download towards the bottom of this page.
Can I buy ellaOne morning after pill online?
You can buy the 30mg ellaOne contraceptive pill online after completing a free online consultation at HealthExpress. The consultation only takes 5 minutes and gives our doctors a chance to see if the ellaOne emergency contraceptive pill will be suitable for you. Once approved, it will be prepared for express dispatch from our pharmacy. Our service and price include your ellaOne prescription, pill and next day delivery.
If you have any queries, please don't hesitate to contact our helpful Customer Service team.