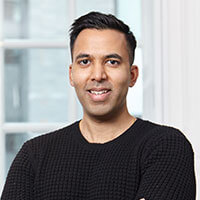 Dr. Mahesh Chhaya
MBBS
Prescribing Doctor | GMC Reg: 7278585
---
About
Dr Mahesh Chhaya graduated from the School of Medical Education at King's College London.
During subsequent GP training, he gained experience in a variety of fields, including general medicine, surgery, palliative care, psychiatry, intensive care and obstetrics and gynaecology.
He obtained his membership to the Royal College of General Practitioners in 2018.
He has since worked in inner-city GP practices in London and has an interest in urgent care.